Equine Therapy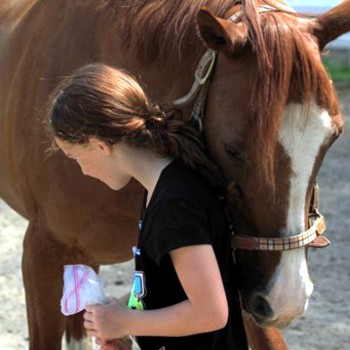 Equine Therapy is a powerful and effective therapeutic approach where horses work in partnership with people, to provide mental health treatment and human development.
Equine Therapy is a form of experiential learning, where individuals learn through their own journey with the horse.
During a session, the client will be asked to interact with the horses and do certain tasks which will require them to apply certain skills including non-verbal communication, assertiveness, problem-solving, leadership and team work. Through a trial and error process of completing the task, the client has the opportunity to learn and practise new strategies and behaviours. The discussion that occurs with the therapist during and after the activities allows the client to process what happened and how that learning can relate to other areas in life. You do not need to have any previous knowledge of horses to participate.
Who can EAT help:
» Individuals
» Families
» Children and adolescents
» Couples
» Work teams (see Corporate)
Issues that EAT can address:
» Abuse
» Addiction
» ADHD
» Anxiety
» Autism
» Bereavement
» Eating Disorders
» Emotional issues
» Self esteem
» OCD
» Phobias
» Self Harm
» Stress